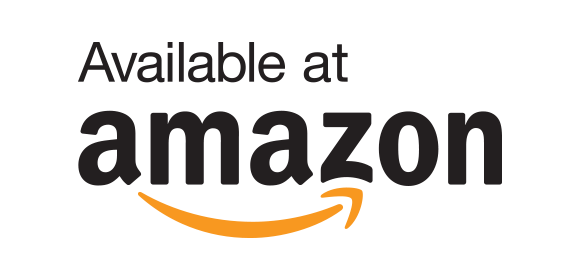 Part of the
Punished By Daddy
series:
Punished by My Daddy the Cop (Punished by Daddy, #1)

About the Punished by Daddy series...
What's a father to do when his daughter keeps disobeying him? It's not like she hasn't been warned time and again. If she wants to continue being a brat, maybe Daddy needs to teach her a good lesson once and for all.
Each story in the Punished by Daddy series has new characters, new settings, and new punishments. They are not linked in any other way and can all be read as standalones.
I despised that bratty little girl. The police chief in a small town, I only took her and her mother in to keep the kid out of the system. Thankfully for my sanity, that brat was smart enough to be offered a full scholarship to a private high school in another state when she was just shy of fifteen. The girl wanted out of Small Town, America, and I wanted her disobedient self out of my house. It was bad enough the mother wouldn't leave.
Now nineteen, Erica is back in town. I'd not seen her in years, so I don't know what I was expecting when I did. A beautiful, intelligent woman most definitely was not it. Still a brat - but now a sexy brat - I had a difficult time keeping my hands off the girl. She knew it too and played it up by teasing me mercilessly.
Out on patrol late one night, I was horny and grumpy as a bear. I was about to run off a small crowd at a local park when I saw Erica grinding against another man. I lost my temper and made her leave with me. At the car, I showed her just how angry I was over her hooking up with others and leaving me hanging.
My punishment didn't end there.
Join me for a crazy adventure that takes place over a period of hours where I show my sexy little stepdaughter a thing or two. Just keep in mind that not all things are happy and horny so be prepared going in. A couple of bad guys get their due in a way that might disturb or trigger some. There's also pot use, underage drinking, straight sex, gay sex, bi sex, a foursome, and sexual situations that might make some readers uncomfortable.
IF IN DOUBT, DON'T DOWNLOAD THIS BOOK.
This book is only available on Amazon at this time. Free with Kindle Unlimited subscription.
Published:
February 23, 2018
Publisher:
Naughty Kels Publishing
Genres:
Excerpt:
"You fucker," she growled.
I leaned down and snatched her by her arm to make her stand, then I pulled her through the woods, all the while chuckling at her grumbling and cussing. At my patrol car a few minutes later, I pushed her against the door so the front of her body was pressed against it.
"What the hell are you doing?"
Instead of answering I pressed the front of my body against her, making sure she felt the outline of my cock through my work pants.
"Oh, hell no," she said as she tried to move away.
I held her firm and ground against her young ass.
READ MORE
"What's wrong, kid?" I asked her. "You act like you've never felt a cock against you before."
"But, you-!"
"Shut up, Erica."
My left hand went around her chest to pull her back from the car a little. My right hand wasted no time before it was rubbing against her pussy through her shorts. She tried to struggle but I was too big and strong. I leaned in.
"You really want me to stop, little girl?" I whispered as I placed little bites on her neck.
I slowly undid the button on the shorts, slid the zipper down, then my hand went down her panties and started rubbing the outside of her cunt. I almost came in my pants when I discovered she was completely bare of hair.
"Tell me to stop, Erica," I groaned into her neck as I flicked a finger back and forth across her clit. "Tell me you don't want your daddy playing with your sweet, young pussy." I shoved her shorts down, leaving her panties on. Two fingers went inside her and roughly fucked her in the confines of the silky fabric.
Her response was a groan.
"You're soaking wet, Erica," I murmured. "Is that for the punk you were grinding against or your daddy?"
Not answering, she leaned back against me and spread her legs to give me better access.
My other hand went up to a ribbon on her top that held the front together. I slowly untied it, my other one still fingering her. I opened her top and shoved my hand inside to cup one of her tits. She pressed back against my dick and moved her ass a little, effectively driving me crazy.
"I'm going to lay you down in the back of my car and spread your legs and shove my thick cock so far up inside you you'll feel it when you crawl in bed later tonight."
"Are you going to rape me?" she whispered, the first thing she'd said in a while.
"No, I'm going to fuck you," I whispered in her ear, my thumb finding her clit and pressing down. "You're soaking wet, little girl, so don't fight it and you might even enjoy it."
"But Mom-"
"Isn't here."
COLLAPSE
Follow Kelsy on Social Media: