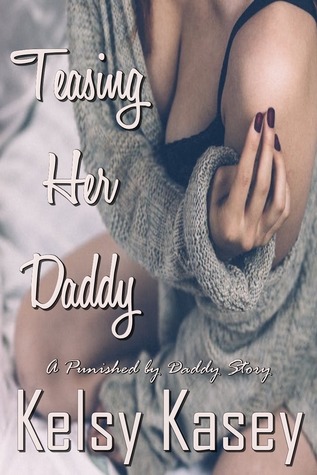 I admit to being a difficult teenager, but that didn't give my father the right to embarrass my date and me. It's not like we'd parked in a well-lit area or anything. We were practically in the dark! That didn't stop my dad from pounding on the window and shining a bright flashlight into the backseat at the worst possible time. Oh, he knew exactly what he was doing. He purposely waited until we were getting busy so he could scare the guy away from me.
Dad had always been strict, but he'd never acted the way he did that night. It's like he was jealous, which made no sense at all. He was my father!
To punish me for lifting my dress for my date, he grounded me for a week. I know, right? Who grounds an eighteen-year-old? Angry, I locked myself in my bedroom, cursing my father worse than I ever had before. A few minutes later I discovered something about my dad that made my week of being stuck at home interesting.
Maybe being punished by my daddy wasn't such a bad thing after all.
Teasing Her Daddy has sexual situations that may make some readers uncomfortable. If in doubt, don't download this book.
Only available at Smashwords at this time.