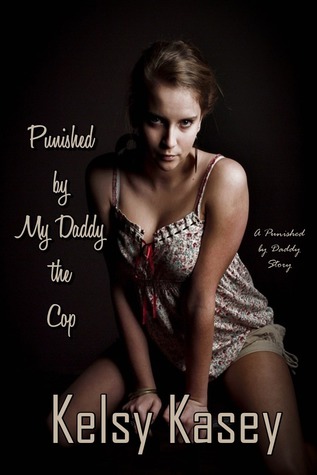 I despised that bratty little girl. The police chief in a small town, I only took her and her mother in to keep the kid out of the system. Thankfully for my sanity, that brat was smart enough to be offered a full scholarship to a private high school in another state when she was just shy of fifteen. The girl wanted out of Small Town, America, and I wanted her disobedient self out of my house. It was bad enough the mother wouldn't leave.
Now nineteen, Erica is back in town. I'd not seen her in years, so I don't know what I was expecting when I did. A beautiful, intelligent woman most definitely was not it. Still a brat - but now a sexy brat - I had a difficult time keeping my hands off the girl. She knew it too and played it up by teasing me mercilessly.
Out on patrol late one night, I was horny and grumpy as a bear. I was about to run off a small crowd at a local park when I saw Erica grinding against another man. I lost my temper and made her leave with me. At the car, I showed her just how angry I was over her hooking up with others and leaving me hanging.
My punishment didn't end there.
Join me for a crazy adventure that takes place over a period of hours where I show my sexy little stepdaughter a thing or two. Just keep in mind that not all things are happy and horny so be prepared going in. A couple of bad guys get their due in a way that might disturb or trigger some. There's also pot use, underage drinking, straight sex, gay sex, bi sex, a foursome, and sexual situations that might make some readers uncomfortable.
If in doubt, don't download this book.